Amazing Firework Displays in Hampshire, Surrey and the UK from a Company with over 30 Years' Experience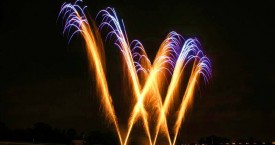 Professional Firework Displays
We are a highly respected company who pride ourselves on attention to detail, and designing displays specifically tailored to each individual clients' requirements.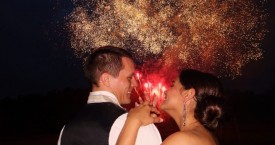 Wedding Firework Displays
A spectacular firework display is the perfect finale to a wonderful wedding day. Firebird Fireworks are highly experienced in putting together a thrilling display for small and large parties. We will design any show from any budget.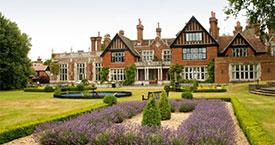 Corporate Firework Displays
We have fired professional firework displays for a vast range of corporate clients at stunning venues like Elmers Court Hotel (above).
More information
View our Firework Display Showreel
Firebird have been committed to providing professionally fired firework displays for private parties, weddings, corporate clients and Royalty throughout this country for over 30 years. Firebird Firework Displays and Mobile Discos are located in: Aldershot, Hampshire, GU12, UK
Watch our display from Sidmouth Fireworks this year